Yojin Construction has been in business almost 50 years since its establishment.
Now, we are moving forward to the next 100 years.
Yojin Myanmar Cement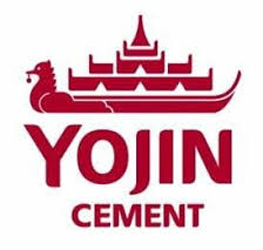 Yojin Construction is aiming a hundred-year enterprise by continuing to practice
the virtues of being a builder and a businessman.


As a step toward this goal, we have decided to enter the cement business
in Myanmar so that we can advance abroad,
Overseas
Expansion

Diversification
---
Cement

Over
13,000㎡
site area
1 mil. ton
/ year
We are operating the Yojin Myanmar Cement Factory with our technical know-how accumulated
in the construction sector and long-standing cement production technology in Korea.
The factory, built by Yojin Contruction on a site of 4,000py, has an annual production capacity of 1 million tons of cement.
Yojin Myanmar Cement is also taking charge of distribution and sales of the cement in Myanmar.
We are anticipating more than 10% of market share of cement and sales to 100 billion KRW in Yangon, Myanmar by 2021.
CSR Activity
Yojin Grup will continue its social contribution activities in Myanmar and keep contributing the personal and material exchanges
between South Korea and Myanmar to take an active part in South Korea government's New Southern Policy.